Richard Russell, Publisher of Dow Theory Letters, Dies at 91
Updated on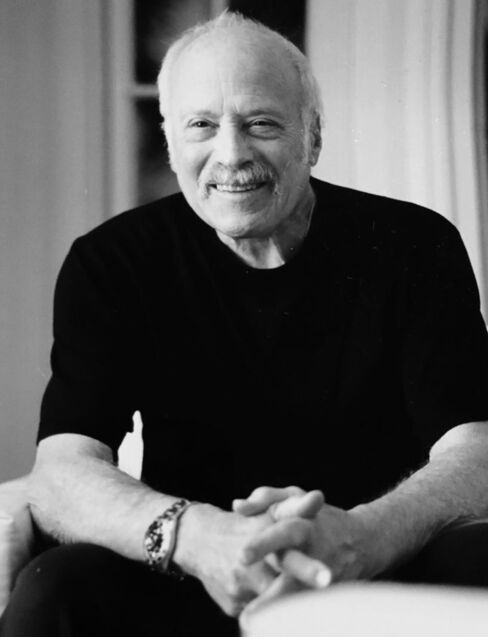 Richard Russell, who shared his technical analysis with subscribers through the influential Dow Theory Letters since 1958, has died. He was 91.
He died Nov. 21 at his home in La Jolla, California, his family said in a message to subscribers on the publication's website. He had entered a hospital a week earlier and was diagnosed with blood clots in his leg and lungs "and other untreatable ailments," his family said. He returned home under hospice care.
An adherent of the investing principles of Charles Dow, founder of the Wall Street Journal, Russell published his newsletter continuously from 1958, never missing an issue in more than half a century.
In his last column, published Nov. 16, Russell wrote: "I read 10 newspapers a day, but the news is getting increasingly difficult to digest down to something understandable, and the vast array of news sources becomes more and more complex. I can only imagine what the newspapers will look like in 10 years."
Stock analyst Robert Prechter wrote in his 1997 book: "Russell has made many exceptional market calls. He recommended gold stocks in 1960, called the top of the great bull market in stocks in 1966 and announced the end of the great bear market in December 1974."
In 1969 Russell devised the Primary Trend Index, composed of eight market indicators that he never publicly divulged — his own secret recipe. When his index outperformed an 89-day moving average, it was time to buy. When it underperformed the 89-day moving average, a bear market was at hand.
"The PTI is a lot smarter than I am," Russell said. The benchmark is unrelated to the Russell 2000 and other indexes maintained by Seattle-based Russell Investments.
Bearish Call
Russell said forecasting the stock market became more difficult as the number of investors swelled and trading became instantaneous. In 1990, at the start of a 10-year bull market, he wrote in Barron's that stocks were entering a bear market that would undo the gains of the prior 15 years.
The title Dow Theory Letters reflected Russell's lifelong interest in the market observations of Dow, who created the Wall Street Journal in 1889 and penned his principles in a series of editorials from 1899 to 1902. One Dow principle holds that a stock-market rally relies upon transportation and industrial equities both surpassing recent peaks.
"I've spent two-thirds of my life studying and writing about the markets," Russell wrote on his website. "And I'd say that without a shadow of a doubt the material which has served me best are the books and papers written by the great Dow Theorists — Charles H. Dow, William P. Hamilton, Robert Rhea and E. George Schaefer."
Watching Yields
Russell said the Dow Theory was really a set of observations that boiled down to "buying great values and selling those values when they become overpriced." Dividend yields are the "classic test" of market valuation, he said in a 2002 newsletter.
Richard Lion Russell was born on July 22, 1924, in New York City. His father was a civil engineer, his mother a novelist, according to Prechter.
After graduating from Horace Mann School in New York, he studied for one year at Rutgers University, then enlisted in the U.S. Army. During World War II he was a bombardier on B-25 bombers in Italy. After the war, he earned a degree in English from New York University.
He was working as a textile designer when he inherited money from an uncle who had committed suicide not long after the 1929 market crash, Prechter wrote. Reading up on the markets at the New York Public Library, Russell came across the writings of Rhea, who had refined Dow's market principles. Russell was sold on using Dow Theory to read stock patterns.
Exhuberant Praise
"I've studied every work and sentence that Rhea ever wrote, and in my opinion, Rhea was the greatest market trader of his time," Russell wrote.
As a result of his studies, Russell became so bullish in late 1957 that he invested all his money in the market.
In 1958, Russell began writing down his market observations as the Dow Theory Letters and sending mimeographed copies to friends. A bullish article published by Barron's brought hundreds of new subscribers, who paid $30 a year for Russell's biweekly commentary. The number of subscribers was estimated at 7,500 in 2002.
Now, the subscription price is $300 a year and 30-day free trials are available. As recently as 2011, a two-issue trial subscription cost $1 — the same price as in 1958.
California Move
Russell moved in 1961 to San Diego, then in 1967 to La Jolla, which became his longtime home. From the late 1950s through the 1970s he wrote articles on Dow Theory and technical analysis for Barron's.
In 1977, the U.S. Securities and Exchange Commission censured Russell for having traded stocks and mutual funds immediately prior to writing about them, and not disclosing those positions to his readers. The violation was technical, and "of no consequence to his subscribers or anyone else," Prechter wrote, and one of the SEC's demands — that he give subscribers two free months of his letter — "appears to have been a ringing endorsement of his publication."
Russell's survivors include his former wives, Faye, Paula and Connie; children Daria, Nicole, Betsy, Ryan and Lauren; and a sister, Kate, according to the website.
Publication of the Dow Theory Letters will continue uninterrupted, the family said.
By Laurence Arnold
Credits